Neolink End of Year Supply Chain Update
Friday 21st of October 2022
Dear Valued Clients,
I hope you are all well and 2022 has been better than the past couple of years.
Before we get into the update, I want to say a big thank you to you all for your continued support not just the past 12 months, but also for some over the past five years as we have grown the Neolink business – thank you again!
In this End of Year Supply Chain Update we will be covering off the below:
Global Freight Rate and Manufacturing Update
Sea Freight Sailing Reliability and Delay Updates to AU/NZ
EOY and Chinese New Year Planning
New ETA/ETD Email Notifications on Neolink Logixboard
Global Freight Rate and Manufacturing Update
As most of you are aware, Freight rates globally have been dropping since the beginning of January and have more progressively been heading towards the $1,500 per 20 / $3,000 per 40 mark on the FBX Index for the FAK Spot market.
See below:
https://fbx.freightos.com/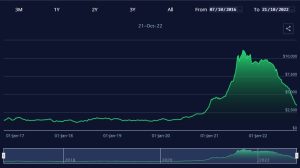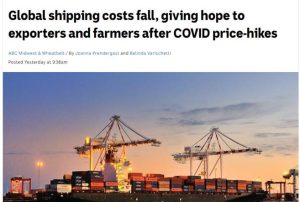 Despite the drop in freight rates, we are still significantly above where the market was pre-covid and the AUD taking a hit on the USD has found it hard to slow the impact on inflation across a number of industry sectors. As all of our existing and new customers are aware, Neolink FAK rates move with the market across all trade lanes and most of you will be seeing your rates dropping on new quotations every week, as well as invoices on current shipments. Please be aware however that if you do have invoices hitting your inbox now that this is based on freight rates at the time of departure and in a lot of instances depending on the port of loading, rates could have moved significantly since that time. If you have any questions on current market pricing, please contact your Customer Operations Coordinator or relevant Business Development Manager.
Also please note that Neolink holds USD and EUR accounts and are able to generate invoices in these currencies to assist with everyone's FX hedging strategies.
Freight rates have been dropping mainly due to a couple of key reasons globally: firstly, being the increase in more vessels and services hitting the market as container volumes soften globally – please see below:

The second key driver has been the softening in container demand as global manufacturing has fell for the first time since August 2020 according to the global manufacturing PMI and which in turn is being driven by inflation globally: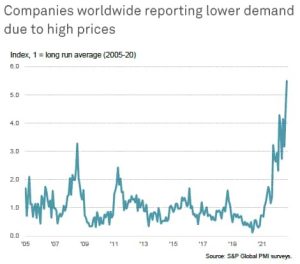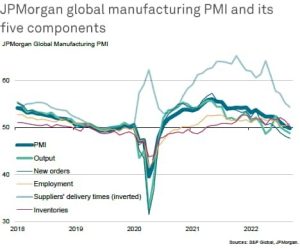 The million-dollar question for everyone is at what point will demand hold and where will freight rates finish as we see central banks around the world continue to increase interest rates. What is masking a lot of the freight rate movements at the moment will be end of year planning for a lot of importers and exporters as we head into the Christmas period, which everyone is forecasting will be "softer" than previous years.
Sea Freight Sailing Reliability and Delay Updates to AU/NZ
Since the beginning of this year, we have steadily seen carrier performance and global schedule reliability slowly improve up to just under 50% as we see the market start to somewhat normalise. That being said this does still mean that over 50% of sailing schedules are not on time and in addition to that we are still seeing vessels arrive with delays of still 6 days during transit times alone – although this has also improved since the beginning of the year. This is without considering any of the delays on berthing at the terminals and in still quite a few instances we are seeing vessels taking longer to move through ports, or still rotating at the last minute which can blow out ETA's out by up to two weeks in some instances from Asian ports.
Neolink have contracts at origin and destination with all of the major shipping lines – our priority is to always ensure our customers have a range of different options whether it be paying a premium/direct service or cheaper/longer transit options.
All in all, we are seeing all of the major shipping lines improving in their schedule reliability, albeit still significantly behind pre covid times.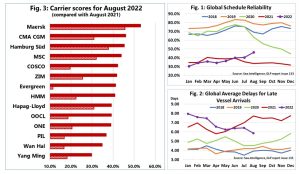 With regards to New Zealand the issue is much more challenging due to a number of key reasons. In June of this year two workers died on the ports in April due to a workplace accident and this has resulted in heightened safety regulations impacting port productivity. In addition, we are seeing that shipping lines as a result are running extremely behind schedule with delays into NZ due to the congestion and this is the worst it has been since the COVID Pandemic began – please see below P44 delay update: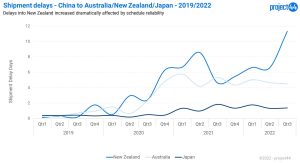 End of Year & Chinese New Year Planning
Despite all of the above lingering market challenges that occur across all aspect of the supply chain; we still do have things that we can control.
One of those things is the Order Management Process and how we pre-plan/coordinate the supply chain proactively with your overseas suppliers that can help us in reducing the risk/navigating the market conditions with your shipments.
Recently we completed a full analysis across the past three years across 10,000 + shipments and this is what we learned:
Customers that share their factory purchase order data (EDI, excel csv or even basic email)l 4+ weeks ahead of ready date have the best performing supply chains
More of our customers are sharing their data earlier with us and are planning a lot further in advance than previously – 29% provided data 4+ weeks in advance (up from 12% pre covid)
We still have 53% of our customers providing us with orders with less than 10 days' notice of being ready – these orders have a higher risk of delay and rolling than pre planned shipments
Based on China to AU alone customers that provide 4+ weeks' notice has cargo arrive 5.2 days earlier than the industry average transit time CN to AU
All of the above gives us more time to plan with your factories and allow our origin offices more time to book space typically on quicker/direct services that are in higher demand when earlier notice is provided. For all of our customers that still do not have Christmas orders into our system, I ask that you please reach out to us and share them with our team, in addition our team are proactively reaching out to our customers everyday about your orders anyway. If anything, urgent does come in, please highlight this to the relevant team member for us to assist over the Christmas period as our team will be working excluding the public holidays.
Although it seems some time away; Chinese New Year is falling in 2023 on Sunday January 2022 and will be starting the year of the rabbit commencing traditionally 16 days of celebrations lasting until the Lantern Festival on February 5th, 2023. As office closure periods etc are announced we will certainly be updating you and making you aware, we understand some of your suppliers might be closing production earlier or later so please keep us in the loop.
Despite the market improving, we are still experiencing delays at terminals and transit times, so please keep this in mind for CNY to avoid delays ideally, we would like to have cargo ready by the end of the first week of January to ensure we do our best to risk mitigate delays/challenges with shipping.
Your respective Business Development Manager, Customer Operations Team or one of our GM's will be speaking to you in the coming weeks regarding CNY for all of those respective clients.
New ETA/ETD Email Notifications on Neolink Logixboard
To those customers of ours that do not currently use Neolink Logixboard I strongly advise that you sign up and find out more from your Customer Operations or BDM. The platform is free of charge to all of our customers and has some amazing functionality to not only track your shipments, but see live vessel GPS data, plan your factory orders and have your accounts team find all of the relevant shipment documentation – for general info please feel free to find more info on our site:  https://neolink.au/neolink-logixboard/
More and more functionality is coming to this platform – so please feel free to provide feedback as this allows us to provide feedback to the R&D Team that are constantly looking to improve its features and functionality.
NEW this month to Neolink LogixBoard is Automated Email Notifications for planned ETA/ETD changes on your shipments.
In order to enable the notifications please follow the below instructions
Settings —> Notifications
The new notifications we add will be turned off by default.
To receive these email notifications:
Navigate to Settings, then click on Notifications
Tick the box next to the notifications you want to subscribe to.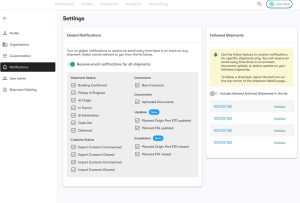 Being transparent is extremely important for everything that we do here at Neolink and providing access to all of this information is critical to ensuring our customers can act according to the most up to date information possible. That being said, please be aware that in a lot of instances you will be finding out via automated updates based on shipping line data – some of the time we may be aware of a delay before the shipping line and update you accordingly or alternatively may occur without any notification at all from the shipping line. In the event this does occur your Customer Operations contact will endeavour to find out more information and ascertain cause, impact, and provide you with more detail as quickly as we possibly can.
Once again, thank you to everyone for your support to date and if you have any questions, please feel free to reach out to your relevant Neolink contact.
Best regards,
Neolink Marketing Team